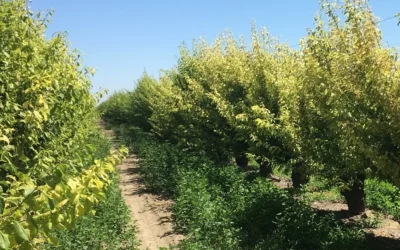 Here in Central California, we tend to have very calcareous soils. Calcareous soils have some benefits but often leave farmers struggling with high pH. One of the common problems that occur with high pH is iron deficiency. Having an iron deficiency can be hard to fix,...
read more
Help us to better understand you
We want to help you grow the highest quality fruits and vegetables in the world and leave a legacy that matters.